Antistatic Clean Room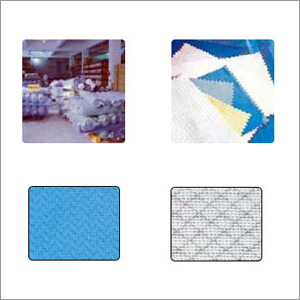 Antistatic Clean Room
Product Description
We have also developed a wide range of Antistatic Clean Room & Knitted Fabric that are manufactured with 100% polyester continuous filament yarns, with electrical conductive fibers interwoven in striped or checked pattern at regular intervals. These are designed to exceed clean room and ESD requirements.
Features of Antistatic Clean Room
Durable
Excellent washability
Comfortable with superior ventilation
Sweat absorption
Our wide range of Antistatic Knitted Fabrics are intended primarily for garments used in sensitive electronics production environments These are designed to provide the highest carbon content and therefore best shielding and grounding performance available. Moreover, these ensure less particulation from your garments and through your garments to maintain a clean manufacturing environment.
Advantages
We have the technology to protect the wearer, the product, or both
We serve such diverse markets as healthcare, microelectronics, pharmaceutical, food and beverage processing, and industries applying spray finishes
The common thread is products geared for comfort that meet the requirements of these various end uses, specialized precisely for your needs
Our fabrics are intended for re-use
Completely washable, they are much more economical than disposables, with typical use/wash cycles running into the hundreds